Mobbin Racing Pahrump 250 BITD Race Report
St. George, UT (12/5/2017) – Michael Isom finished second in the season finale Pahrump 250 Best in the Desert race in the Pro Unlimited UTV class. His performance this season caught the eye of Can-Am's Jeff Leclerc, and Mobbin Racing is excited to announce Can-am as a sponsor for 2018.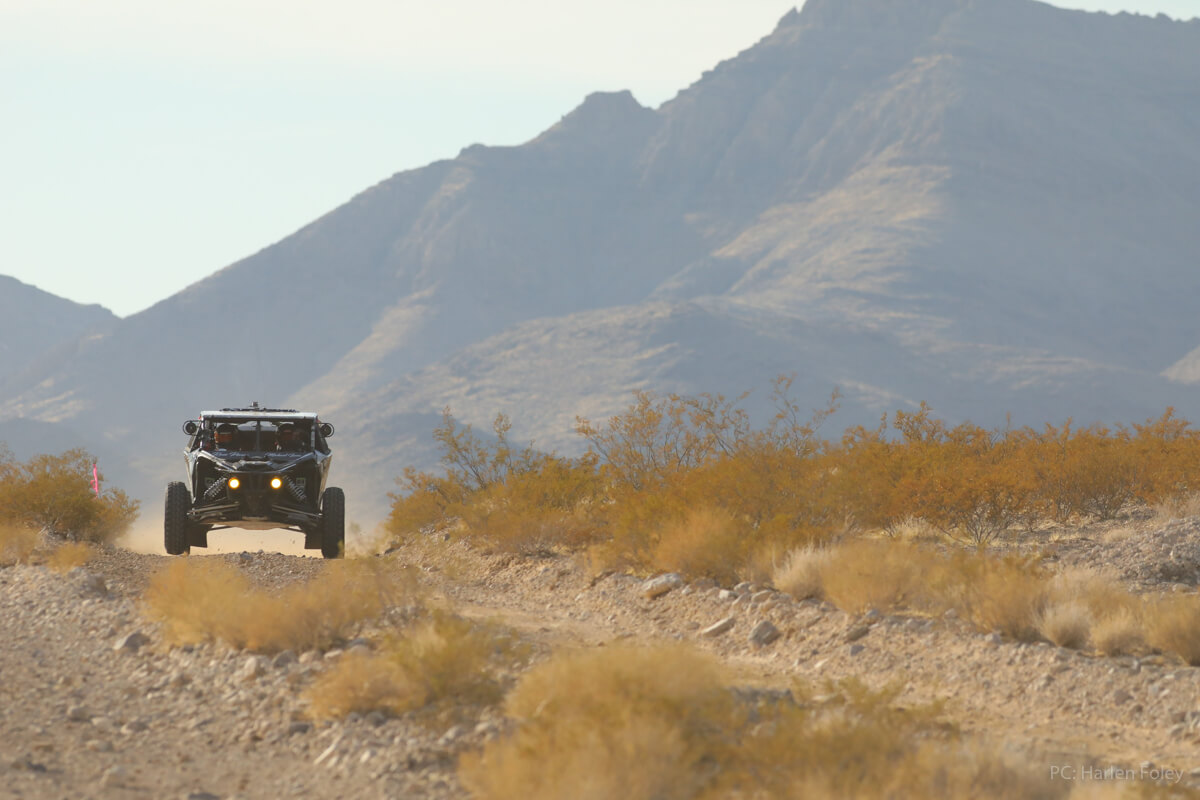 Isom, with a group of different co-drivers, came on strong as a privateer during the 2017 Best in the Desert racing season. With the addition of Can-Am to his stout group of sponsors, Isom will be running for the Pro Unlimited Championship when the 2018 season kicks off next month.
"I'm super excited and privileged to be able to represent Can-Am," said Isom. "We'll again be on Tensor Tires with a lot of support from Lone Star Racing and Jim Osier with Addict Racing Engines. Liqui Moly will also return. Justin at Shock Therapy will continue to maintain and tune our shocks. Our pit crew has made a commitment to run every race with us in 2018."
The Pahrump course was universally accepted as the most difficult on which the BITD has competed this year. Isom competed with co-driver Russ "Pickle" Perry, who made his debut as the navigator during the event. The team was in position for another victory when a mechanical issue sidelined them just 20 miles from the finish, putting them second in the final order.
"This was a great time to shake down the car with a new navigator Russ Perry," said Isom. "He did a great job and he had a wonderful time. We had some issues with 20 miles left that took us out of contention for the win. But we'll take second place and learn from it. We have a lot of big things going on with the engine and the transmission and Union Graphics will have a new wrap on the car."
Perry was amazed at how the Can-Am X3 performed on the challenging track. Though he admitted he had a learning curve to approach as navigator, in the end, it was the experience of a lifetime.
"The Can-Am is amazing," said Perry. "We were literally going from rock climbing to pounding it at 70 mph. It just outperformed. This is my first-time off-road racing and it was phenomenal. When we hit the flats and the helicopter cruised past us, that was a pretty bad ass. Everyone asked me if I wanted to do it again. The answer is 'Yes!'"
Isom will kick off the 2018 BITD season, eyeing the Pro Unlimited Championship, December 5-6 during the Casey Folks Parker 250. The race is being held in Parker, AZ.
Michael Isom's 2017 Sponsors:
Mobbin Racing, Lone Star Racing, Can-Am, Addict Racing Engines, VisionX, Rugged Radios, Liqui Moly, Tensor Tires, DWTWheels, Fox, BP Graphics, UTVUnderground, Wake Up Warrior, Vault, AIS